Making the decision about where to go for New Year's Eve is a big one, especially if you are planning a special date. There are plenty of places that you can go to have a good time, but those venues start to get stale after a while. Bars and clubs are just too noisy and too crowded to have a good time, while restaurants can be messy. Because Dallas is such a destination for conventions, there are dozens of high quality hotels in the area that offer excellent New Year's Eve celebrations. When you make your New Year's Eve plans this year consider what a hotel venue has to offer over the other options.
Type Of Crowd
First and foremost, the hotel parties are likely to attract a different type of crowd than the bars and the clubs. The people who attend those parties are usually young college students and recent graduates, making it a very immature crowd and one that has the tendency to get rowdy. The luxury hotel parties are able to weed out that crowd simply by the price of the event, as tickets can go for over $100 a person for the best hotel parties, like Murder Mystery Texas. The good news is that by paying the extra money you are able to avoid dealing with drunken idiots who usually ruin parties at traditional bars and clubs.
The Attire
Hotel parties usually require a higher level of dress than the parties that are held in the rest of the city. Part of this is because of the clientele that they cater to, but also because the crowd at most of the hotel parties tends to be older than at the other venues. This means that hotel parties give you and your date a chance to dress up more than you might be able to at some of the other gatherings around town. How many times a year do you get to wear a tuxedo or an evening gown? The parties at most of the Dallas hotels on New Year's Eve ask that guests wear that kind of attire, and it helps to make the night a little more special and helps to create some good memories of the experience.
Getting Home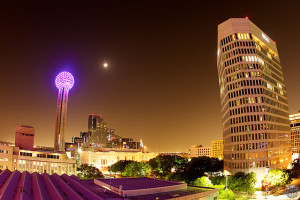 The biggest concern that you should have with your New Year's Eve celebration is how you are going to get home. Sure, Dallas does have taxi companies, but if you live in the suburbs the ride home can cost hundreds of dollars. The police are always out in full force for New Year's Eve, so you do not want to get behind the wheel if you have even had a single drink, otherwise you will be starting the new year off on a very wrong note. The beauty of hotel parties is that you already have a room available that you can go to when the party is over, which means you do not have to worry about how you are going to get home after your night out. No one has to be a designated driver, you do not have to call a cab and you, your date and your friends can have as much fun as you want and then sleep it off before you head home. Most of the hotels have special package deals that include an overnight stay on New Year's Eve, and this is one of the best opportunities you might have to spend the night in a luxury Dallas hotel.
Check in to the hotel parties offered throughout Dallas this New Year's Eve and experience the holiday on a different level. The right party and the right date can make the party this year something that you will remember for a very long time.
Featured images:
 

License: Royalty Free or iStock

 

source: http://upload.wikimedia.org/wikipedia/commons/thumb/e/e9/Omni_Hotel_Grand_Opening_in_Dallas.jpg/640px-Omni_Hotel_Grand_Opening_in_Dallas.jpg
I am Laura Brown and I have been celebrating New Year's Eve in Dallas for fifteen years. I highly recommend attending one of the formal hotel parties at least once in your life for a brand new experience.
4 Responses to "Attend A Hotel Party This New Year's Eve: Why Hotels Make The Best Venues"