Imagine some years back in your college life- Dating was pretty easy! During the new year's eve, you could simply pick a lady, take her to one of the several college parties going on within or around the campus, and that was simply what you needed to do in order to have a great date. Unfortunately, this type of date ended immediately you stepped out of the campus! Currently, if you need to have a great date with a lady in her late twenties or thirties, you will definitely have to take a diverse approach. This time, if you have plans for the New Year's Eve, you need to make a more mature date and enjoy the experience. Her are the tricks:
Venue and the Party: First and foremost, you should focus on your preferred choice of venue- it determines everything: the mood, mutual feelings, pleasure………name them! This will serve as the best place ever for you to go for your evening date. It is advisable to choose a venue where you can jointly have some quiet environment for drinks and dinner. Noisy environment would make your conversations very difficult- noisy bars and clubs where music is extremely loud are thereby ruled out. For some relaxation and refreshments, you can have some space for some relaxed dancing, if you are such a fan. Organize your night to involve a laidback venue- please leave the young college chaps to opt for the noisy clubs and bars.
Attire: Once you have selected your preferred venue and set it right in mind, you can thereafter begin to imagine of what you are going to wear for your mature date. When you were still in college, jeans and shirts were your preferred dress code, but for a mature date this is probably ruled out. Your dress code will determine whom you are. No one will tell you how to dress, but simply try to be smart and presentable.
Ending Strategy: Prior to the date, decide on how you will end your date. For partners who have dated for long, the best option is to have it at one of the large hotels, where you can easily transition from party to the room. If you are dating for the first time, it is better to hire a taxi driver so that you do not "collide" with the city police who will tend to imagine you are drank after the party.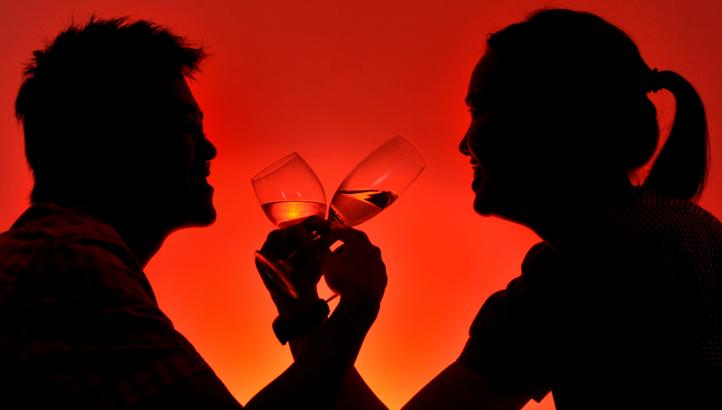 Making Your Wife Feel Special
Ever wondered of what you can do to your wife as a loving husband, which would make her feel special and loved? Never mind- we have the tips for you!
Learn to Speak and Appreciate her Love Language: The way you will be receiving her love for you is the love language to her. Love languages have been the true revelation and have worked for many relationships. The five common aspects of love language include:
Quality time
Acts of service
Words of affirmation
Physical touch
Receiving gifts
For instance, your primary love language may be "quality time" while hers may could be "words of affirmation." She will be more than proud to hear you communicate how wonderful she is- this communicates love to her.
Find the Best Way to Communicate to Her: Regardless of the distance, find the best means of communicate to her- call her on phone, send her love notes, and send sweet text messages. If you have the means and the ability to communicate via one of these means, try as much as possible to let her feel your presence eve if you are away.
Get Time for Romantic Gateways with Her: You can opt to jointly take a vacation or break from whatever commitments you have- job or any other activities. Plan a romantic date with her, and make her feel special and loved while on date. You may opt to keep the night detail secret, and if she asks, just give her a smile and tell her you are planning something big, special, and memorable. On the actual date, you can offer her a special surprise.
The author is an adept freelancer, adroit in article/blog writing, e-book writing, ghost writing, as well as professional writing. She drafts several online publications, alongside other written online products. She has been a writer to the essaypro.com for quite a considerable duration, producing high quality, original, and grammatical-error free essays. She is a dedicated writer with high levels of creativity for unique products. Ample about her, she is a quick learner who is always ready to learn and explore other fields of writing. She loves making her clients happy and satisfied through production of excellent products.