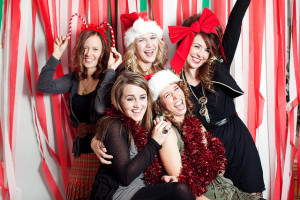 Unlike a few decades ago today wedding receptions are anything but mundane. Sometimes old ideas with new technology can be brought together to make a special occasion even more special and entertaining. Almost every couple has come to realize the fact that adding a little extra to their reception apart from dancing, eating and mingling is a great way to ensure everyone is having fun. When planning your wedding you may want to in addition to putting a photo list together also consider renting a photobooth. This can help add a bit of blast from the past so to speak to your wedding.
People are just mesmerized by old school photobooths
Photoboots can be entertaining because the majority of your guests will be mesmerized by the old school technology. Many photobooth hire companies actually have original photobooths that date back to the 20's and 30's this is what makes this type of thing so interesting and entertaining at the same time. Many people will also love to show their kids around a photobooth not to mention the fact that it offers couples some privacy allowing them to take some goofy and silly pictures which they would otherwise not do. This ensures that they walk away with a few fun moments.
      Note: When hiring a photobooth you need to ask the company if they offer an option whereby you can get all of your guests' pictures on a DVD. This can help you merge these photos with your original wedding DVD making it even more memorable and fun to watch, not to mention offer a few laughs along the way too.
Props in photobooths 
There are some photobooth companies that also offer props with their booths. This however will mainly depend on the package that you end up choosing. You can ask the photobooth hire company for props like glasses, masks, wigs, sombreros, boas and wigs. Also, if you have a few props of your own lying around add them to the collection too.
 Guests can leave pictures behind for the couple 
Many photobooths allow for guests to add their own pictures to the booth. This is an option that many couples will enjoy because it gives them a chance to view their own event from the eyes of their guests which is usually a series of shots. When you hire a photobooth you can let all your guests know beforehand that you're staring a wedding guest picture book, the photos can then be added to this book which will enable you to remember everyone who was at your wedding, not to mention the fact that it gives you a lot more pictures to view when back from your honeymoon.
 Ask who will monitor the photobooth 
Usually the company from whom you've rented the photo booth from will also send a person who will look after the booth and troubleshoot issues visitors may have. Having someone watch the booth frees you from having to worry about if something happened to an expensive and antique booth. The attendant at the booth will ensure that everyone gets a chance to enter and take photos making sure to avoid any potential explosive situations. You can also give the company's employee a few special instructions for instance you can tell them not to allow kids under the age of 10 to enter the booth alone.
 Is it expensive to rent a booth? 
Now if you're considering renting a booth it is important to understand that there are various types of booths out there. Some booths are inherently more expensive than others, the pricing is typically between $400 – $2000 a day. That said a lot of the pricing depends on the company and the type of package you choose. Photo booths are generally a lot cheaper to rent compared to other forms of entertainment for your reception. However, you should always get a few quotes from competing companies before you book a booth for your wedding.
Renting a booth for your wedding reception is a very good option. A photobooth can often be used in conjunction with other entertainment options which should help you keep guests entertained for a very long time. If you are living in Sydney then you can choose http://www.fiesta-photobooth-sydney.com.au. This helps ease up the mundane aspect of a wedding reception.
Featured images:
 

License: Creative Commons

 image source
 

License: Image author owned

 

License: Image author owned
Mark is a wedding planner with over a decade of experience planning weddings around Australia. He usually recommends that couples try and plan things so that their guests do not get bored and photobooth hire is probably the most successful in this regard. Fiesta Photobooth Sydney in Facebook