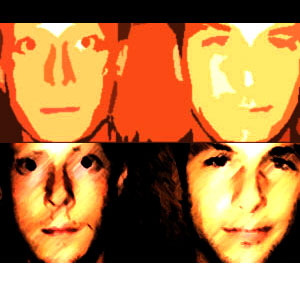 Interested in submiting a Guest Post on www.xarj.net? Contact me!
ABOUT XARJ
I started playing piano when i got a Yamaha PSR530 for Christmas when I was around 15 years old. I took one year of piano lessons but I didn't like it so I quit. Kept playing on my own and started recording my music in 1998. In 2002 I discovered Fruity Loops and started using Acid Pro in 2003. In 2005 I met Philippe and together we recorded some of the best music ever! In January 2008, I have 44 CDs of recorded music. You could listen to my songs for one week, 24 hours a day!
In 2005, during my multimedia studies in Bayonne, France, I found an interest in creating videos.
I was about ten years old when i started being interested in computers. My first personal computer was a 286SX. I had my BBS (Bulletin Board System) I ran for 2 years. Dedicated computer and phone line!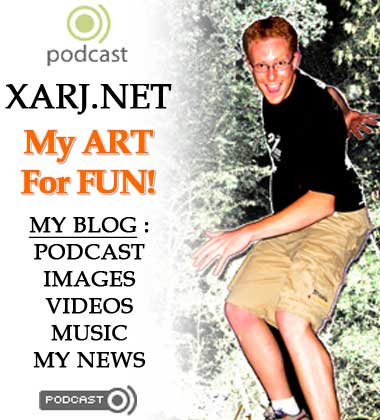 ---
ABOUT XARJ.NET
Thanks for visiting my Blog and Podcast ! 😉
On my Blog and Podcast you will find three main topics : Music, Videos and Photos. Most of which are made by myself. I love to create stuff! I feel like i'm leaving something to the world for eternity! 🙂 I'm interested in many things so you will also find posts about various topics : Internet, Sports, Celebrities, Surf … Feel free to use any material i have made myself, it's Free! Royalty Free! But I would appreciate if you let your audience know where the material comes from.
---
RSS FEEDS

Main Feed Get updates by Email

Music Feed


Video Feed


Photo Feed


iTunes Feed

Podcast Feed (music + videos)
---
XARJ COMMUNITIES
YouTube
Google Video
DailyMotion
Del.icio.us
Digg
MySpace : Xarj
DoubleMinds sur SFR
MySpace : DoubleMinds
DoubleMinds.com
Technorati
Blog Catalog
My Blog Log
Statistics :
Xarj.net on Alexa
---
CONTACT
https://www.xarj.net/contact-me/
---
DISCLAIMER
Xarj.net is for entertainment purposes only. Images and content used are either provided by Xarj.net exclusively or taken from Websites and believed to be in the public domain. If any images or content you see here are in violation of copyright, please contact me at ajoakim5 (at) gmail (dot) com, provide proof of copyright infringement, and I will remove the images/content.
The loop samples found on Xarj.net are available for personal use only. Also see the Fair Use Doctrine. If you have a problem with me offering these loops, contact me.