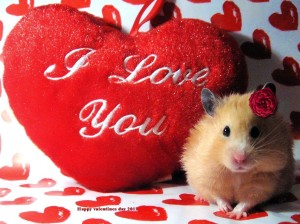 During the year there are three days that you should never forget: your anniversary, your wife's birthday and Valentine's Day.  On these nights your wife wants to feel special and appreciated, and the effort that you put in to making her feel that way goes a long way to keeping your relationship strong.  This Valentine's Day make your wife know how much you love her by planning the perfect evening for the two of you, and put some passion back in your relationship.  Here are some tips to make that happen.
Dress It Up
Most women feel extra beautiful when they can dress up and there is nothing like a nice dress and a day at the salon to make them feel their best.  This year plan a night out where having her put on her best dress or having her buy a new dress for the occasion makes senses.  That means do not plan a Valentine's Day dinner at the local Olive Garden or even a nice steakhouse, instead take a look at a more complete package where everyone else will be wearing something a little more formal than usual.  Events like the Valentine's Day Massacre from Murdermysterytexas are a more mature themed event, and as such they require guests to dress in a suit/tie or cocktail dress to attend.  Get tickets to one of the many high quality events around Dallas and let your wife wear those clothes she never gets to wear otherwise.
Go Someplace Quiet
As a teenager or even a college student a Valentine's Day date probably involved a trip to one of the local chain restaurants and maybe a movie.  At the time you may not have noticed just how crowded those places are and how much that can detract from your own evening out, but as you get older the allure of those places fades. Your wife wants to be able to talk to you, look in your eyes and enjoy the night with you, and that can be very hard to do in a place that has two hundred other couples.  Though the big Valentine's Day events around town will have a lot of people attend, they are limited in the number of tickets available, so they will be much less crowded and noisy than other public places.
Keep It Secret
Finally, do your best to keep the details about the night secret, especially if you are planning on doing something big or you are going to take her to one of the special events around town.  When she asks just give her a smile and tell her that it is going to be a night to remember, and the excitement about the evening will start to build in her mind, making her look forward to the holiday in ways that she probably has not done since she was a teenager.  As the date nears she will appreciate that you spent time and energy into planning something that was meant just for her, and when the final surprise is revealed she will see how much you love her.  If your wife is the type of woman who does not like complete surprises you can drop some subtle hints about the evening, but try to keep her from knowing all of the details before the night itself.
Letting your wife know how much you love her takes effort on your part, but the effort is well worth it when you see that special smile she gives you or the twinkle in her eye that you love so much.  This Valentine's Day plan the night around her and what you can do to remind her that she is the one that you chose to spend the rest of your life with, and it will truly be a night she will never forget.
I am Heather Jones and I have been married ten years.  I wrote this because my nephew asked what he could do to show his wife how much he loved her, even after they had been together for several years.