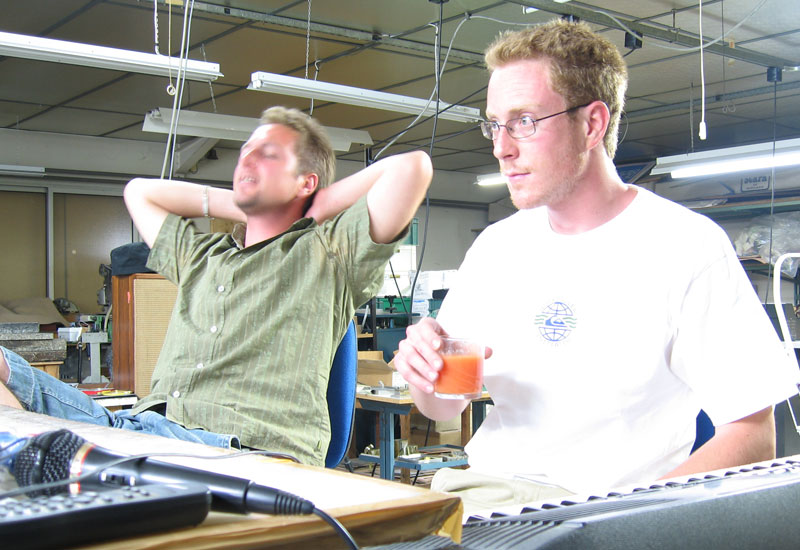 This is our first cooperative song! Definatly one of my favorites! I used the song on a promitional video for Quiksilver's Pro France 2005 surf competition in Hossegor. Featuring Kelly Slater!
Beautiful song with a piano, some guitar and a great voice by Philippe Boudal! Check out our other song : Assez Dick
LYRICS :
All around me are familiar faces
Worn out places
Worn out faces
Bright and early for the daily races
Going no where
Going no where
Their tears are filling up their glasses
No expression
No expression
Hide my head I wanna drown my sorrow
No tomorrow
No tomorrow

The dreams in which I'm dying are the best I've ever had
I find it hard to tell you

When people run in circles it's a very very
Mad world
Mad world
Children waiting for the day they feel good
Happy birthday
Happy birthday
Made to feel the way that every child should
Sit and listen
Sit and listen
Went to school and I was very nervous

Races…

Mad World by Gary Jules
Thank you for listening to my music!
I create music for two reasons, firstly, i truly enjoy it, secondly, i want people to hear it ! So signup on my PODCAST ! Thanks !
You gotta see DoubleMinds video : END STAGE : In french La fin du Stage Quiksilver
Available on Xarj's CD 39.
Music created August 12, 2005.
By Arnaud Joakim and Philippe Boudal
Title : "Phil Xarj – Pro France"

Phil Xarj - Pro France
[ 3:12 ]
Play Now
|
Play in Popup
|
Download
(7157)