Antoni Gaudí i Cornet (25 June 1852 – 10 June 1926) – sometimes referred to by the Castilian translation of his name, Antonio Gaudí – was a Catalan architect who belonged to the Modernisme (Art Nouveau) movement and was famous for his unique style and highly individualistic designs.
Birth and childhood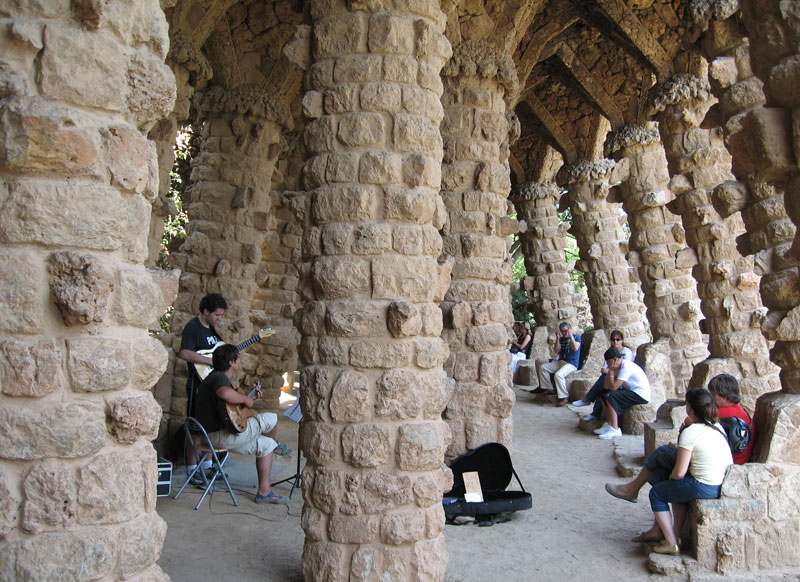 Gaudí was born in the area of Tarragona, Catalonia, Spain in 1852. (While many believe his birthplace to be the town of Reus, others claim it was in fact Riudoms.) It is certain that he was baptized in Reus a day after his birth. The artist's parents, Francesc Gaudí Serra and Antònia Cornet Bertran, both came from families of metal smiths.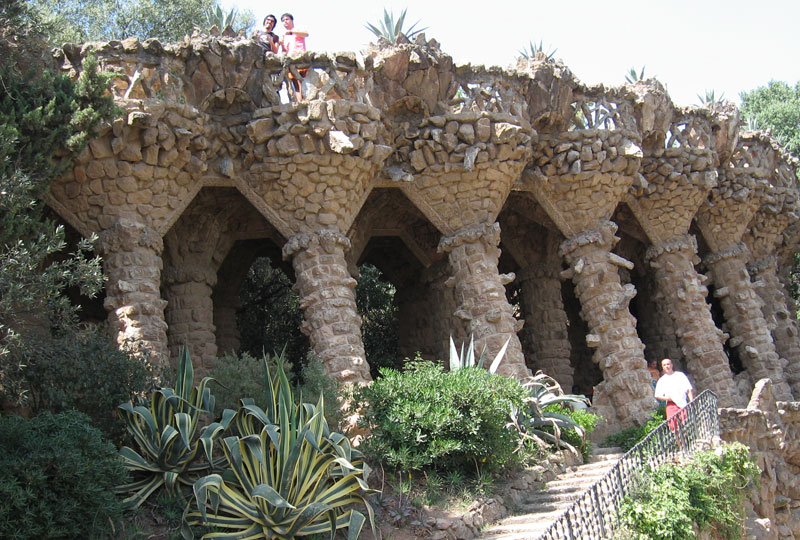 The youngest of five, Gaudí found he was too lame to play with friends his age because of rheumatism. (Some believe he only had arthritis in his hands and could, in fact, take walks). Because he was in considerable pain, he was rarely able to walk on foot and was forced to ride a donkey when he wanted to venture from his home. The fact that he remained close to home allowed him substantial free time to inspect nature and its design. It has been hypothesized that it was this exposure to nature at an early age that began to hone two of his greatest qualities: observation and the analysis of nature.
Higher education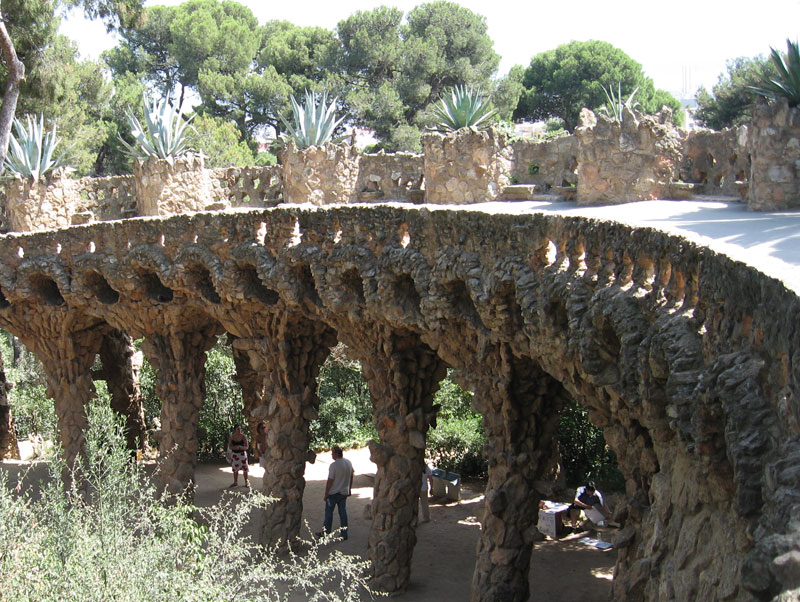 Gaudí, as an architecture student at the Escola Tècnica Superior d'Arquitectura in Barcelona from 1873 to 1877, achieved only mediocre grades but did well in his "Trial drawings and projects" After five years of work, he was awarded the title of architect in 1878. As he signed Gaudí's title, Elies Rogent declared, "I have either found a lunatic or a genius."
The newly named architect immediately began to plan and design and would remain affiliated with the school his entire life.
Early career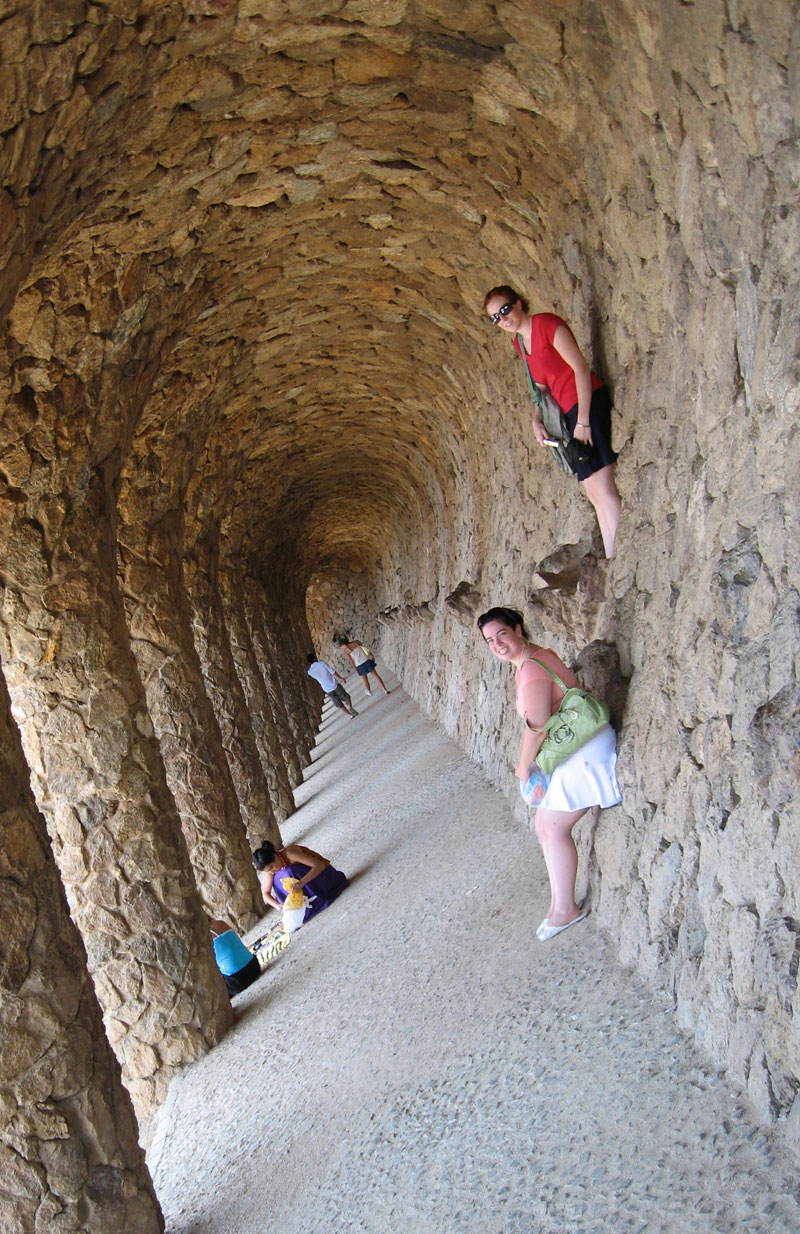 * 1878–1879: Lampposts for the Plaça Reial at Barcelona;
* 1878: Showcase for glove manufacturer Comella. Via this work, used at the World's Fair in Paris, Eusebi Güell came to know the architect.
* 1878–1882: Several designs for the Obrera Mataronense at Mataró. Only a very small part of these plans was built, but it shows Gaudí's first use of parabolic arches, here in a wooden structure.
* 1883–1885: Casa Vicens;
* 1883–1885: Villa "El Capricho" at Comillas (Santander);
* 1884: Finca Güell: Entrance pavillion and stables for the palace at Pedralbes (first completed building for Eusebi Güell);
* 1884–1891: Completion of the crypt of the Sagrada Família (the crypt had been started by the architect Francisco del Villar in 1882, who had to abandon the project in 1883);
* 1885–1889: Palau Güell;
* 1887–1893: Episcopal palace at Astorga;
* 1889–1894: Colegio Teresiano;
* 1891–1893: Outer walls of the absis of the Sagrada Família;
* 1892–1894: Casa de los Botines at León.
Later years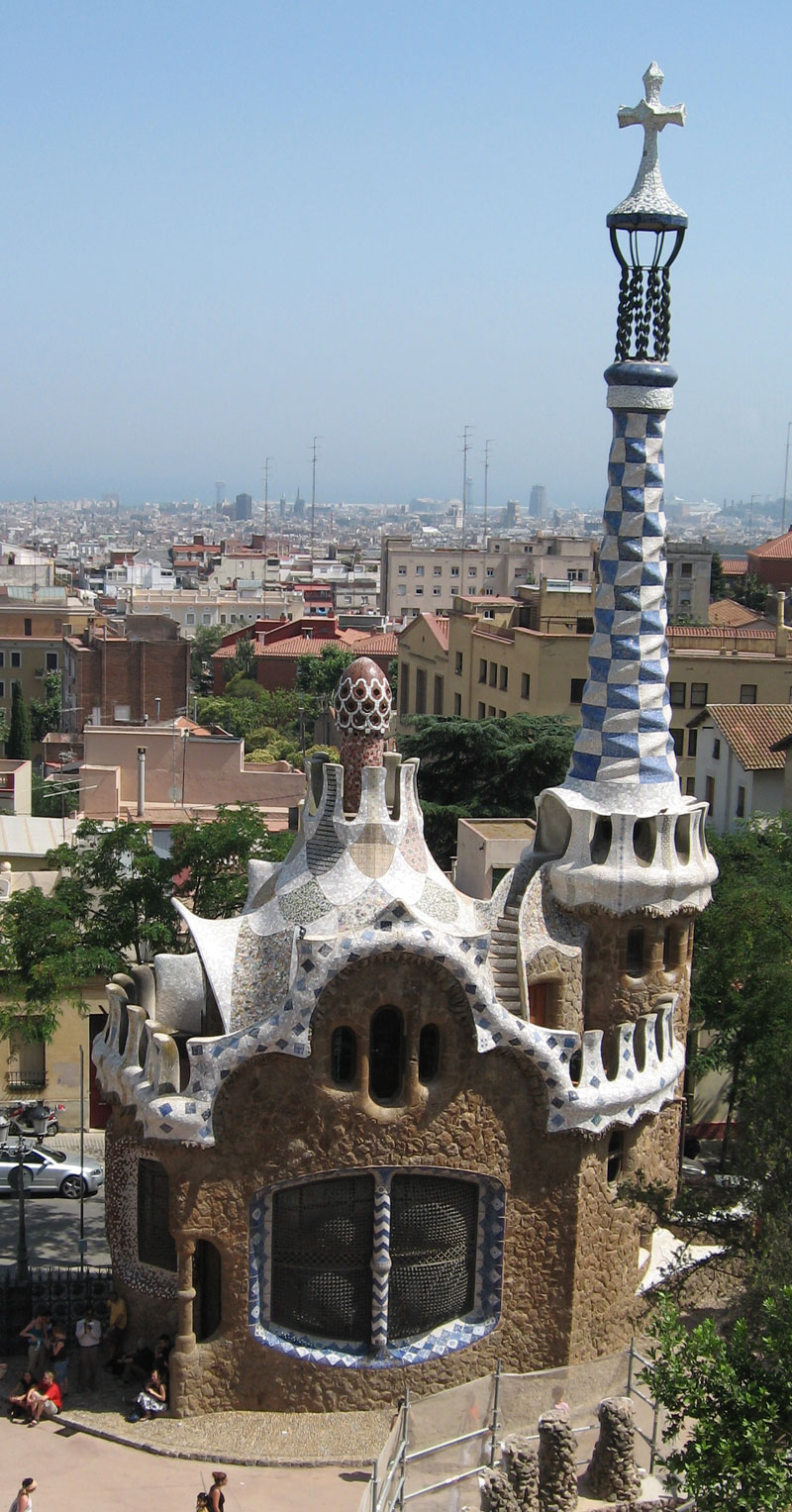 Gaudí was an ardent Catholic, to the point that in his later years, he abandoned secular work and devoted his life to Catholicism and his Sagrada Família. He designed it to have 18 towers, 12 for the 12 apostles, 4 for the 4 evangelists, one for Mary and one for Jesus. He was not able to complete this work due to his untimely death. Because he did not use blue prints but worked from his imagination his fellow workers could not complete it. Now it is being restored but differences between his work and the new additions can be seen. It is for this that Gaudí is known to many in Spain as "God's Architect". Soon after, his closest family and friends began to die. His works slowed to a halt, and his attitude changed. Perhaps one of his closest family members – his niece Rosa Egea – died in 1912, only to be followed by a "faithful collaborator, Francesc Berenguer Mestres" two years later. After both tragedies, Barcelona fell on hard times, economically. The construction of La Sagrada Família slowed; the construction of La Colonia Güell ceased altogether. Four years later, Eusebi Güell, his patron, died.
Perhaps it was because of this unfortunate sequence of events that Gaudí changed. He became reluctant to talk with reporters or have his picture taken and solely concentrated on his masterpiece, La Sagrada Família.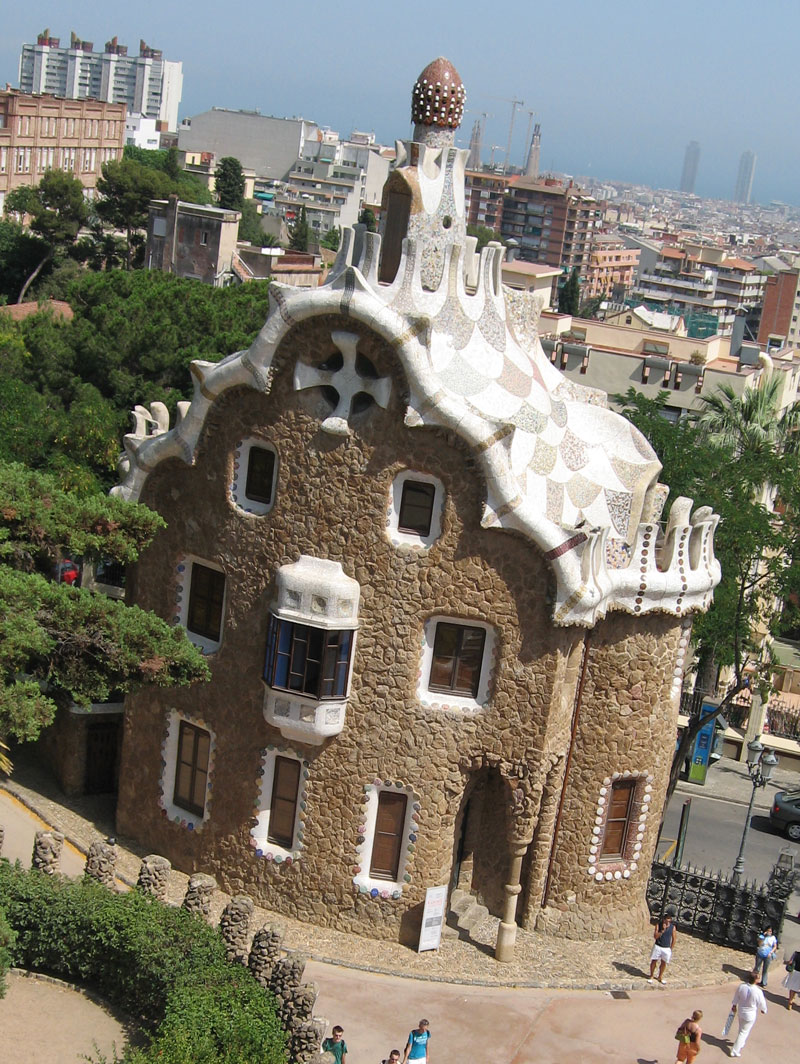 On June 9, 1926, Antoni Gaudí was run over by a tram. Because of his ragged attire and empty pockets, multiple cab drivers refused to pick him up for fear that he would be unable to pay the fare. He was eventually taken to a pauper's hospital in Barcelona. Nobody recognized the injured artist until his friends found him the next day. When they tried to move him into a nicer hospital, Gaudí refused, reportedly saying "I belong here among the poor." He died three days later on June 12, 1926, half of Barcelona mourning his death. It was, perhaps, fitting that he was buried in the midst of his unfinished masterpiece, La Sagrada Família.
SOURCE : ANTONI GAUDI on Wikipedia
Also see my other Barcelona photos – My photos – Artzy – Paris France – Barcelona Spain