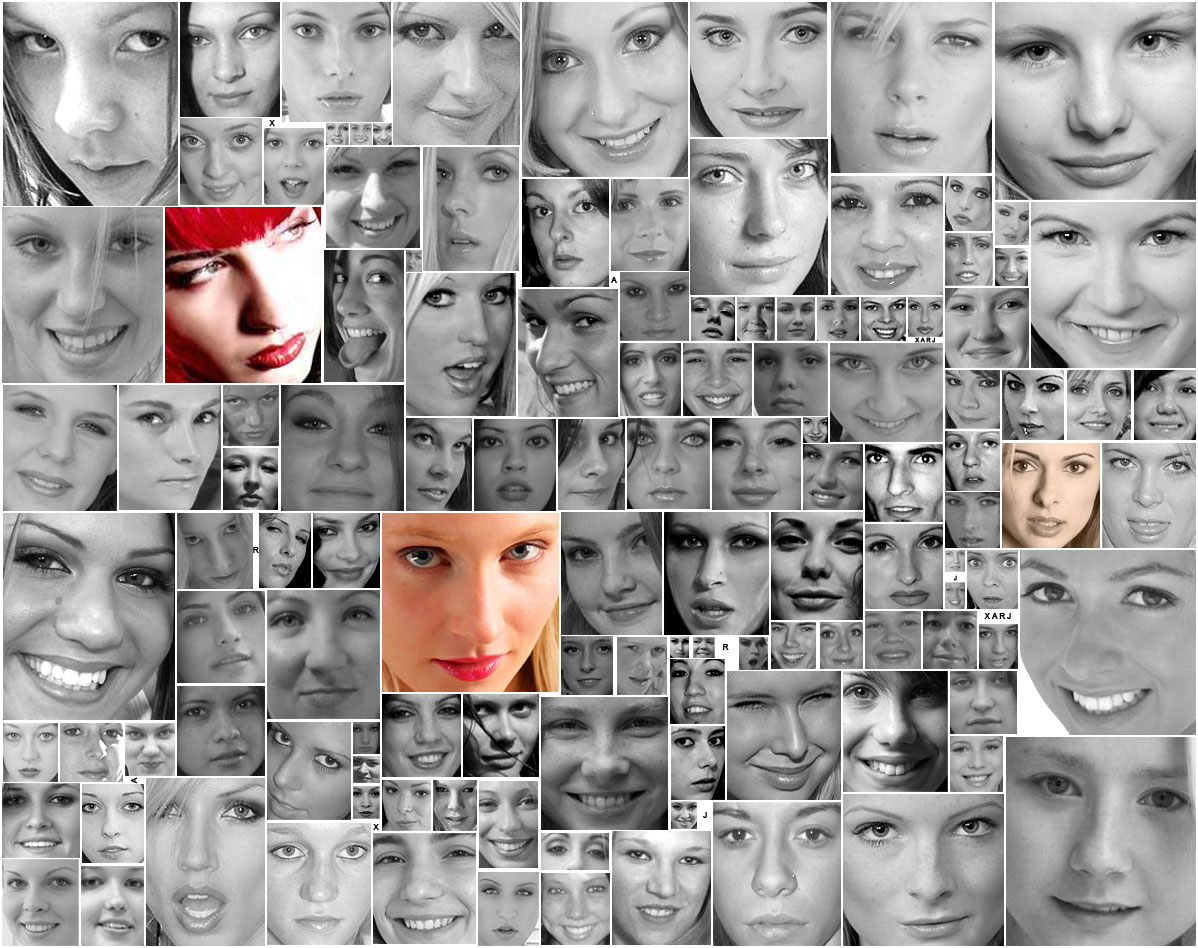 Do you recognize any of those faces?
I spent quite a while finding all the photos and preparing this Faces Graphic. I have inserted two male faces, can you tell which ones they are? All the rest are supposed to be female faces. There are approximately 70 different faces. If you look closely, you'll see I have inserted my alias; Xarj into the blank spaces. It was difficult to fill in perfectly all the spaces!
I made this Graphic Faces in Photoshop on July 7th 2006.
Click on the photo to enlarge!