Cell phones are just one of the greatest innovations brought to us by modern technology these days. A great example of a successful smartphone is made by Apple and is famously called the iPhone. The latest version is currently the iPhone 4S but the iPhone 5 should be coming out in the next couple months. Apple has revolutionized the industry with their smartphones and has created a strong demand thanks to its superior marketing. Even though Steve Jobs has passed, the company is still striving and will continue to succeed at all their endeavors. Everyone has a cell phone whether you like it or not, a cell phone has become a basic need of everyone. Since they are part of the fundamentals, mobile phones are extremely affordable but I've come to think about what could be the most expensive cell phones in the world today. The following are the top 10 most expensive cell phones around the world.
10. Lamborghini 8800 Sirocco by Nokia
[youtube http://www.youtube.com/watch?v=kaVfqjk0R0I&w=420&h=345]
The housing of this particular mobile phone is manufactured out of stainless-steel. This mobile phone is bound to have 62,144 thousand colour themes TFT display, azure coated glass (which is certainly abrasion-repellent), 120 Megabytes memory space, 2 mega-pixel camera, video streaming solutions, html web browsing, EDGE, E-mail and Bluetooth characteristics. Its dimensions are 107 x 45 x 15.0-16.5 millimeters and weigh about 134 grams. Aside from that it features ball bearings intended for sliding up.
9. Gold Edition 8800 by Nokia
This phone costs around 2,700 US Dollars. This mobile phone is produced of 24 carat gold and features TFT (208 by 208) display, 0.5 MP SVGA camera, Infrared, Java, EDGE, Bluetooth, USB, SMS, WAP are the connectivity options in this cell phone. It measures 107 x 45 x 17.5 mm and weighs 138 grams.
[youtube http://www.youtube.com/watch?v=EypSF4FINkE&w=420&h=345]
8. V220 Special Edition by Motorola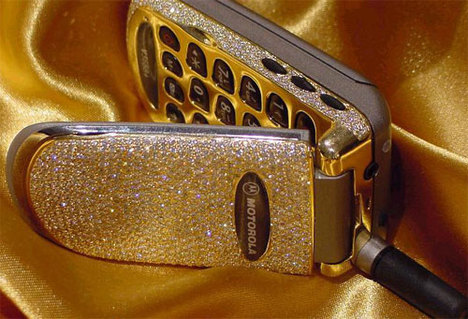 This expensive phone that costs about 51,800 US Dollars is designed by Peter Aloisson. This mobile device is embellished with 1,200 real diamonds plus its keypad is manufactured by using 18 carat gold. This cellular phone gauges 85.5 by 44 by 24 millimeters and weighs about 100 grams.
7. Vertu Diamond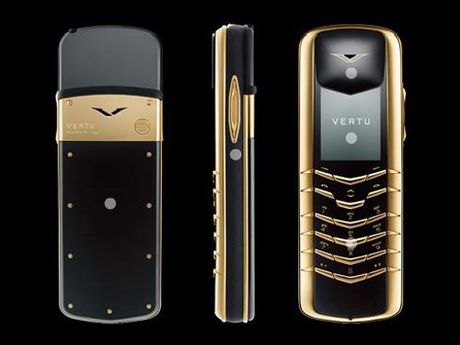 [youtube http://www.youtube.com/watch?v=GnDKBz5vWsY&w=420&h=345]
This phone costs around 88,000 US Dollars. Vertu Diamond features porcelain ceramic casing plated with 18-karat gold partially tiled by using Swarovski crystals. This mobile phone has dimensions of 122 by 42 by 15.5 millimeters and weighs about 175 grams with battery pack. The cell phone works with 2G network in support of GSM 900/ 1800/ 1900. The primary hitch about this cell phone is there's no camera in it. This cell phone is available in the market in 10 different shades to choose from, such as: brown, black, red blue and yellow.
6. Princess Plus by iPhone
[youtube http://www.youtube.com/watch?v=FxsrEcFZAts&w=420&h=345]
This expensive phone is worth around 176,400 US Dollars and is designed by Peter Aloisson. This mobile phone is called as Princess given that it seems to have princess designed diamond cut which dotted everywhere on the housing. It consists of terrific set up of 138 princess cut plus 180 dazzling cut diamonds having a weight of about 16.50 – 17.75 karats  diamond and then 18 karats of white gold. It weighs about 135 grams.
5. VIPN Black Diamond by Smartphone
This expensive mobile phone is designed by Jaren Goh which costs about 300 US Dollars. The Smartphone's body is manufactured out of titan as well as polycarbonate and comes with a ground breaking mirror which wraps up cladding, embellished with real diamonds. The mobile phone is using an operating system of Windows Mobile 5.0 and comes with 4 megapixel accompanied by 256 TFT screen. The Smartphone works with Internet phoning by means of W-LAN and it is also doable gain access to Word, Excel, and PowerPoint.
4. Vertu Signature Cobra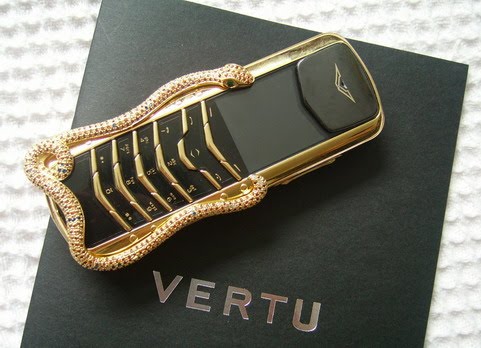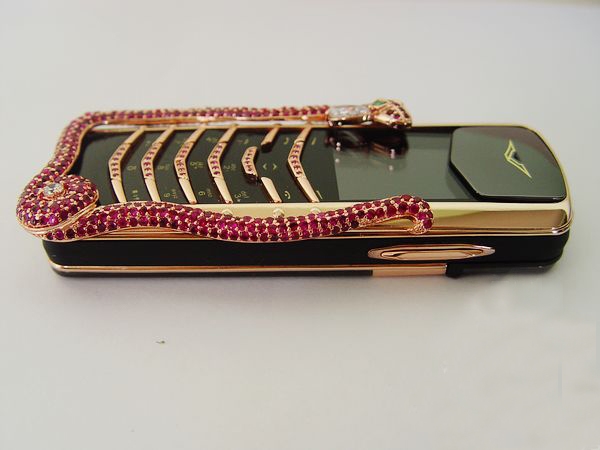 [youtube http://www.youtube.com/watch?v=HWn4_EeuTeQ&w=420&h=345]
This mobile phone is designed by a French designer, Boucheron. The cost of this cell phone is about 310,000 US Dollars. This mobile phone comes with a pear-cut diamond, one particular spherical white-colored diamond, a couple of emeralds intended for eyes as well as 439 rubies. This mobile phone is utilizing real diamonds of about 21 carats and rubies all in all. Vertu phones also offer service as well as information regarding restaurants, travel, events, and entertainment. 
3. Diamond Crypto by Smartphone
[youtube http://www.youtube.com/watch?v=0lz19u-fQ44&w=420&h=345]
This costly mobile phone is worth 1.3 million US Dollars which is designed by Peter Aloisson.  The casing of Diamond Crypto is created from carbon layered with macassar ebony which has hand polished polyester surface of about 17 layers. Its navigation key as well as the logo is brilliantly embellished with genuine 18 carat rose gold. The phone's diamond lines are made up of 25.5 carat genuine diamonds. This device comes with extraordinary feature which is the 1256 bit algorithm tap-resistant lock. Its touch screen is about 5.6 centimeters. It works with ISDN, PSTN, and Ancort phones.
2. Goldvish Le Million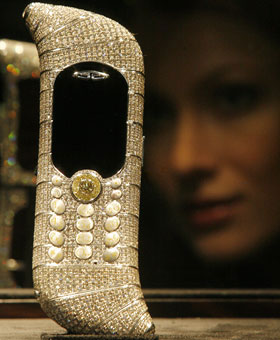 [youtube http://www.youtube.com/watch?v=ZXsAoiI-BD0&w=420&h=345]
This costly phone is worth 1.3 million US Dollars, designed by Emmanuel Gueit. It is made up of real white gold of about 18-carat.
1. Goldstriker iPhone 3GS Supreme
[youtube http://www.youtube.com/watch?v=QbnmoDfjJxM&w=560&h=345]
This most expensive mobile phone is worth 3.2 million US Dollars which is designed by Stuart Hughes in England. This device is bedecked with 22 carat gold and likely 136 diamonds which value of about 68 carat. The navigation key is created of real diamonds about 7.1 carats. Also, its front bezel comes with 136 diamonds as well as its Apple logo has 53 diamonds. The device comes with granite packaging that weighs about 7 kilograms and covered with top leather made up of Nubuck. It took 10 months before Stuart Hughes completely invented the most expensive mobile phone in the world.