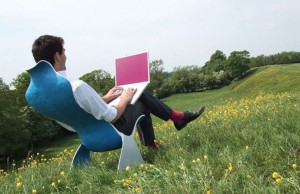 The Internet plays host to a wealth of knowledge and services and this can spell great news to anyone navigating a freelance career. By using online systems, you can simplify your work processes and often save yourself money as well. Here are a few online tools that no freelancer should be without.
Skype
An online communication system, Skype allows you to call or message other Skype users for free, or non-users for a fee. You can also use the one-to-one video feature for interviews or consultations with clients, which can be a great way to 'meet' with your clientele without the hassle or expense of travel. As a freelancer, being able to communicate effectively with your employers or clients is crucial, and this service enables you to do that simply and economically.
MailChimp
MailChimp, an email marketing service, is a great tool for keeping in contact with your clients. The free service is simple to use and means you can create professional email campaigns, through the customisable templates, that you can link to databases and mailing lists. The software also makes it easy to monitor and track your progress, as well as sharing your campaigns through social media and targeting campaigns to new followers. MailChimp is a perfect self-promotion tool for freelancers and allows you to keep in touch with your client base in a straightforward way.
Dropbox
Dropbox is a free online service that allows you to access all of your files from any device, no matter where you were when you saved them. This is a fantastic tool for freelancers, as it means that you can work from any location or device without having to worry about losing your work. The software allows you to edit mistakes and even undelete files if you accidentally erase them, so you can rest assured that your work is secure at all times. You can also invite clients or employers in to view folders, or send files links to people so sharing your work is that much easier.
Google Calendar
In order to keep track of deadlines and upcoming events, Google Calendar is a must for any freelance schedule. A free online planner, Google Calendar allows you to set reminders that will alert you via your phone or via email as well as being able to share your schedule with others. Being able to access your calendar from your phone, too, means that you will never miss an appointment again- a must when juggling a freelance career.
There are many free online tools available that freelancers may find can simplify processes. For example, many freelancers benefit from phone apps that mean you can take notes whilst on the move or using social media to market your services. Similarly, many use free accounting software that can simplify the financial aspects of your schedule by keeping track of payments and invoices from clients, and alerting you to any outstanding payments. There are several free accounting software options that can eliminate the administration involved with maintaining a freelance career. No matter which system you opt for, though, using online services is definitely the smarter option for your career.