In college dating on New Year's Eve was pretty easy. You could just pick up a girl and take her to any one of the dozens of parties that were happening on or around campus, and most of the time that was all you needed to do to have a great date. Once you get out of school that type of date is not going to get you very far, and if you want to have success dating women in your late twenties and thirties you have to take a different approach to the whole experience. This year, if you are planning to go out for New Year's Eve, make plans for a more mature date and experience the difference.
The Party
The first thing that you have to do is find the right place to take your date for the evening. Your impulse is going to be to go to some kind of bar or club, as those are the places where you have probably spent the majority of your New Year's Eve celebrations, but that is not going to be a good choice. As you get older you will find that conversations and spending time with your date is more important than what you are actually doing, and clubs make conversation very hard. You should focus on a venue where you can have some quiet time for dinner and drinks, and maybe a little relaxed dancing. Plan your night to include a laidback venue and let the college kids take the bars and clubs.
The Attire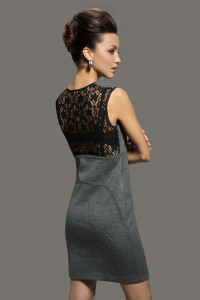 Once you have a party in mind you can start to think about what you are going to wear for your mature New Year's Eve date. As a student you could dress in jeans and a shirt for most parties, but an older date is going to expect more from you. Many of the mature New Year's Eve celebrations are even going to require that you meet a dress code before they will even let you in to the venue. This gives you an opportunity to make your date even more special for the person you choose to spend it with, since there are not that many times outside of work that people get to dress up. Make sure that you know if the venue has a dress code, and convey that information to your date as soon as possible. Your date is not going to want to be surprised when they see you show up in a tuxedo if they are wearing jeans and a blouse.
The Exit Strategy
Finally, you absolutely must plan a way for the night to end. The police in Dallas and the surrounding areas are out in full force on New Year's Eve, and if it even looks like you might be drunk, you will get stopped. There are a couple of ways that you can deal with this issue. You can consider hiring a driver or a limo for the night, if you want to shell out that kind of money. This is a very expensive option and you will be at the mercy of the driver's schedule, but it will make the night memorable. You might also consider a taxi pickup, but that leaves you with few choices if you want to take the night in a different direction. One of best choices is to attend a party at one of the large hotels around the area, so that you can just transition from the party up to the room, but this is not the best idea if you have not been dating your partner for very long.
All over the city there will be parties and activities that you can attend and make memorable for your date. Things like the gala put on by Murder Mystery Texas give you the chance to dress up and experience something new for your New Year's Eve celebration, as well as offering a hotel room to stay in when the party is over.
Featured images:
 

License: Royalty Free or iStock

 

source: http://farm7.staticflickr.com/6223/6259097791_cc570999dd_o.jpg
I am Collin Weathers and I just wanted to share my experience planning New Year's Eve dates as a young adult. There are some traps to avoid, but following these general guidelines should help you have a good night.