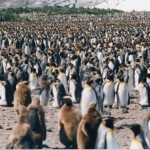 I wrote this article cause I'm pissed and disappointed. I'm not the type of person who will ever spend more than 1-2 hours per week on social news sites and because of that I am doomed never to get a submitted story made popular. Hopefully I'm wrong and the next story I submit will get 2000 diggs, 200 stumbles, 50 Stirs, 100 Reddits and 30 mixx! 😉
Let's not forget that if an "addicted" power user submits your story from his profile, you'll have a lot more chances to get featured. But it did not get popular from your own puny account! You need help!
I re-read my blog post and I'm quite happy with it! I'm teaching myself to spend more time working on my articles. Quality not Quantity. You'll be a lot more successful with great blog posts not so often than lots of mediocre blog posts.
One last word of advice, if you want to succeed on social news sites, do not bash them like I'm doing!

Read the Full Article
>