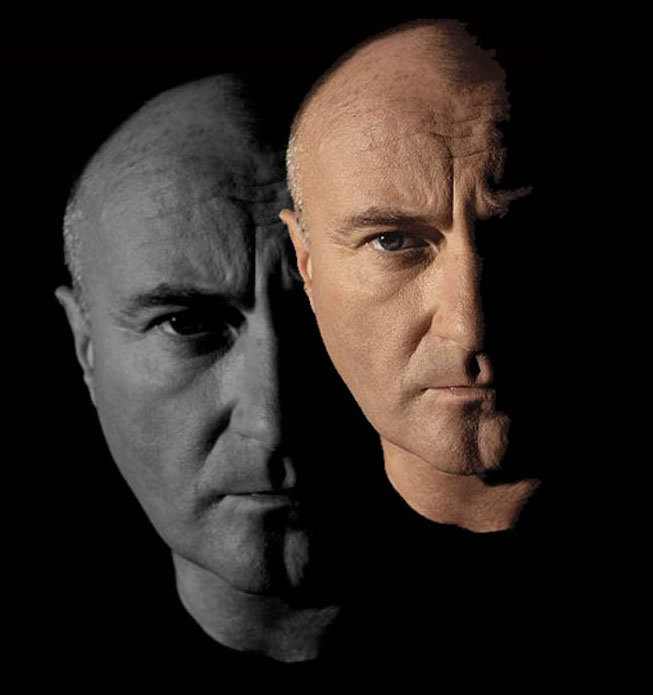 I first found out Phil Collins existed back in 1990, i was 10. Since then, i've bought a couple albums and heard most of his songs. When i hear a song which i really enjoy, I always write down the artist name and title to remember it. Eventually I'll open the mp3 file into Adobe Audition to see if i can cut out a quality loop which i could use in one of my songs. A lot of good stuff to loop from Phil Collins's songs! I don't remember the title of this specific song but if you're a Collins fan, you'll recognize it, send me an email (http://www.xarj.net/contact-me/) to give me the title.
You'll hear my vocals in this remix, no lyrics, just sound vocals which are accelerate if i remember correctly. Made this song in March 04 2004, part of my CD #32! A while ago! I have another Phil Collins remix, you'll have to come back later to hear it!! Or signup on my podcast feed!

If this song is too soft for ya, try my DR. DRE Remix!
Phil Collins Official site
Phil Collins on WikiPedia
See : Xarj with Guitar Music –  Paris la Defense Photos – End Stage Doubleminds Video – Paris Hilton wallpaper – Podcast Pro France

Phil Collins Remix by XARJ
[ 4:11 ]
Play Now
|
Play in Popup
|
Download
(2366)