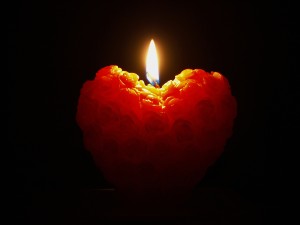 Valentine's Day is the number one romantic day of the year. While other holidays, such as birthdays and anniversaries, are equally important, Valentine's Day is at the top of the list for many women. This can create a great deal of stress for guys who want to impress their better halves, but may not know what to do. While it is important that all your gestures stem from the heart, it is also vital that guys know how they can mess things up. Just so you know what not to do on the most romantic day of the year, here is a list of some of the top five disasters to avoid.
Buying Cheap Flowers
Flowers are among some of the most romantic gestures you can make to your sweetheart. A beautiful bouquet not only makes her feel appreciated, but she will enjoy the flowers for days to come. Of course, this is all assuming that you take the right approach to buying the flowers in the first place. There is really only one thing worse than skipping out on flowers—buying cheap ones. In an effort to save money, some guys get desperate and choose cheap flowers. However, there are great Valentine's Day flowers that are still budget-friendly. It is important to do your homework before you offend the love of your life with a sub-par bouquet.
Failing to Make a Dinner Reservation
It can be difficult to make Valentine's Day special during the day because of work schedules. This is why many couples choose to go out for dinner to celebrate. This is the second busiest day for dining out, so it is important that you make a reservation. Unfortunately, this is another area in which some men fail on Valentine's Day. Not making a reservation will have two outcomes—eating extremely late, or not having dinner out at all. In either case, your sweetheart won't likely be impressed.
Skipping on the Card
People have different takes on cards. For some men, it can be a valuable way to express your feelings in just a few dollars, as you may not have been born a poet like most people. According to Hallmark, 144 million cards are bought for Valentine's Day every year, and this doesn't include the ones kids give out at school. Due to the wide popularity of the cards, it is a big mistake not to get one for your lover.
Lack of Enthusiasm
Nothing kills Valentine's Day more than a lack of enthusiasm. If you don't have a great deal of money, don't sweat it—think of affordable romantic gestures that can get your message across. Spending money you don't have or a general detest of the holiday will only make your sweetheart feel bad. So don't go there.
Forgetting the Date
What could be worse than a lack of enthusiasm for Valentine's Day? How about forgetting the date altogether. In today's world of laptops, smartphones and Facebook, there really is no excuse to forget this day. Mark it on every electronic device if you have to—just remember the date.