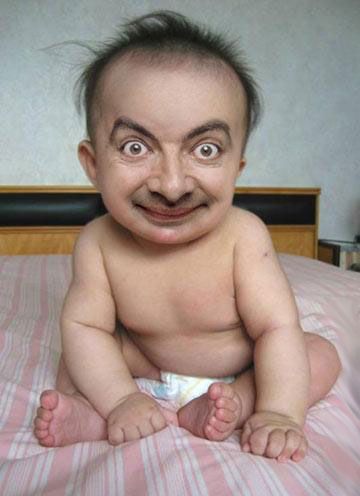 So you're interested in making a "Voice Over Parody" of a famous song? Something like my videos :
My Famous Voice over Parodies :
Guide to creating a "Voice Over Parody" of a song "a la Xarj" :
This guide has been updated on July 18, 2008
Ingredients you need
Good quality video clip of your chosen song. Make sure you can load the file into your video editing software. You might have to install special codecs or encode the video in a different compression format.
Instrumental version (without singing) of the song. Generally a mp3 file
The original music mp3 with voice + music
I also like to find the accapella voices of the song in case i can't sing, so i use the original voices which I will modify. This is not a necessity.
You'll need the original lyrics of the song or write your own parody lyrics
Obviously, you need a microphone to record your voice!
It's a big help to use headphones when you record your voice so you don't record the background music and you have a pure track with your voice
I use the software "Adobe Audition" to record my voice and modify the sound files but you can use Audacity which is open source and free.
I use Adobe Premiere Pro to synchronize and create the final video file. Video + different sound tracks. You could use any video creation software. Adobe Premiere is the best one.
Important Note: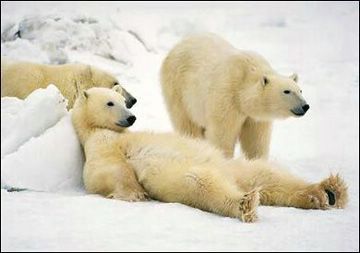 Make sure the instrumental mp3 file is exactly the same length as the sound track on the video clip. Otherwise you'll have problems synchronizing your voices with the video clip. I usually download many versions of the video clip and mp3 files and verify that the length in minutes is more or less the same. You should be able to press play on the instrumental mp3 AND the video clip at the same time and have the sound exactly the same on both files. See what i mean? On the video clip, you are going to replace the original soundtrack by the instrumental version PLUS your parody voice track(s). So they need to be the same for your voice to syncronize properly with the moving lips on the video.
Practice Singing
Play the video clip or original music mp3 and start by practicing singing the lyrics and getting familiar with the song.
You are Ready to Record
Once you feel you are ready, open the video clip file and also your audio recording software.
Put on your headphones and make sure the sounds only come in the headphones! Not your speakers. This way, when you record with your microphone, you will not be recording any parasite noises. You need to be in a totally quiet room. You will only be recording your voice and not the sound from the music.
Tip to synchronize your Voice with the Video
Here's a very useful tip that will make your life a lot easier to synchronize your voice over the video clip in your video editing software.
In your sound recording software, (adobe audition for me) start recording before you do anything else. Once it's recording, put your microphone into one of your headphones and only THEN press play on the video clip file.
This way, your sound recording software will record the first couple seconds of sound from the audio track on the video clip file. With this method, you know EXACTLY where your voice track starts. Afterwards, it will be very easy in adobe premiere to synchronize the first sound on the video clip file AND your voice tracks.
Record your Parody Voice
Now you can record your first voice track.
It is important to sing perfectly on top of the original voice. Otherwise your voice will not be synchronized with the moving lips on the final video file and it will look rubbish.
If you mess up (and you will) while recording your voice track, no worries, just keep on singing the best you can. It's practically impossible to get it perfect in one shot. The only song i sang without multiple voice tracks is my first Voice Over Parody; "Britney Spears – Toxic". And i gotta admit it's my favorite one! Been viewed more than 300,000 times on YouTube alone! WOWOWOW!
You can record many different voice tracks on the entire length of the original music. So if you messed up somewhere, you can use the part from your other audio recordings and you can play around using various parts from the different voice tracks.
Using the Video Editing Software
Open your video editing software, (Adobe Premiere for me) and insert :
Original music video from the famous song
Instrumental version of the music. The mp3 file you have downloaded
Sound tracks you have recorded with your voice
Synchronizing the tracks
Make sure that the instrumental mp3 AND your vocal tracks start at the exact same time as the soundtrack from the video clip. Now you should be able to play the sound tracks (original + instrumental + your voices) without any delays between them. Perfectly on top of each other. When you mute the original music track and play the instrumental version plus your vocals parody tracks, you should be able to hear your voice replacing the original voice. The lips of the famous singer on the video clip should be singing with your own voice! Youpii !!
Repair your Voice
You need to fix the places where you messed up and made a mistake singing on your voice track(s). Hopefully at the places where you messed up, it is only for a short period of time. If you didn't sing properly for 30 seconds, it will be harder and more time consuming then if you need to replace only 5 seconds of singing.
Inside your video editing software, (Adobe Premiere for me) goto the area where you messed up your singing. Play the original music a couple times where you messed up and practice singing your parody.
Once you feel you are ready, start recording on your audio recording software (Audition for me), then press play inside your video editing software (Premiere for me) starting a little earlier than the area where you messed up (so you have a few seconds to prepare before singing). Record your new voice file.
Hopefully you've recorded the exact voice you wanted and are happy with your new, short, sound file. Do the same as many times as required to have a satisfying voice track which you'll use to replace the original singing.
Using this method, you can break down the recording into many parts which will be easier but more time consuming. And you will need to manually synchronize your many voice parts/tracks with the original music video.
Synchronizing your Voice
Now you have many new voice files you can use to repair your voice track. Insert them into your video editing software and place them at the correct areas in your timeline. Synchronize them so your voice sings over the moving lips on the video clip. This is very important, otherwise your work won't have as much impact!
From my experience, if you're good, you can have 85% to 90% of your voice perfectly synchronized with the moving lips on the video clip. A lot of work to be 100% perfect. I can never be bothered and the audience doesn't mind if it's not perfect! They will prefer originality!
Final Result
You should have a bunch of sound recordings on your timeline making up one complete parody A Capella voice track in your video editing software.
You can now mute the original sound from the video clip.
The only tracks that should be left active are: Video + Instrumental mp3 + your voice files.
You can add some text or video effects if you are using a powerful video editing software. Add some credits at the end!
Play the final result and see if you want to improve any parts. Show it to your entourage, do they like it? Are they cracking up?
Encode your Video
All is left now is to encode/render your final work into a complete video. You'll need to compress the file and encode it into Quicktime .mov or Windows Media .wmv etc… Lots of options there. But make sure your encoding is compatible with the video sites you are going to upload your video to. Generally, they accept all the major file formats. I use the software "Sorenson Squeeze" to encode my video files at a Data Rate of 1000 Kbps. 1000Kbps means a good quality for your video, and the size of your file will be optimized for internet users.
Upload your work on as many video sites as possible and see your popularity GROW! 😉
Tips for Success
If you want your work to be watched as many times as possible, make sure you choose a famous song! The more famous, the more people will see your work! I have to admit I create Celebrity Parodies more for others than for myself! At one point I had 500 people signed up to my YouTube videos! It's a nice feeling!
I recommend that your voice be funny! Make it into a parody! Otherwise, if you sing seriously, people viewing your work will think you are a wannabe! Make it original, don't sing exactly the same way as the famous singer!